It has been almost 3 weeks since I moved to Hangzhou. Getting used to the weather and the limited access to facebook and blogspot. Considering moving my blog to wordpress for easier access.

Anyway, internet access is finally up this week.

Our flight was into Guanzhou , stop over , then to HZH. On the second day, DH had to go to Shanghai on a buisiness trip and I followed along too. I think baby was ok , cos he did not give me too much trouble with all the walking and action on the train etc.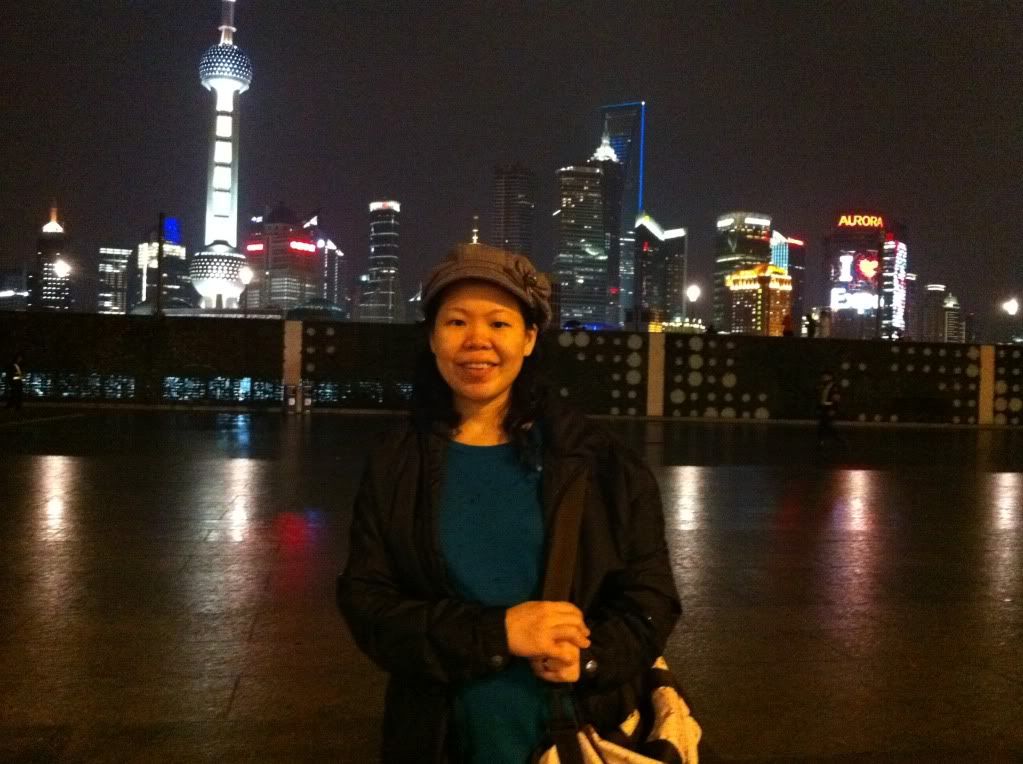 Anyway, this is the night scene along the Bund and that is me with my new hat which I bought near Yuyuan , where I met up with Gabrielle. I keep forgetting to take pics with her.
Also, this is one of the meals I had in Hangzhou, at the food place at INTIME departmental store. It is like CHAR SIEW (roasted bbq pork) which we have back home.
See ya soon , (hoping to fix my slow upload on flickr and maybe considering moving blog)
It took me at least 1 hour and a half just to do this...