There are just some days I wish I had more time, and that's the way I have probably felt these few months.
I have a 100 and one things I really have not got down to doing.
And here I list them, in the hope that one day I can say they have been done.
1. So many products made, but I have not taken pics of them
2. Need to upload many, many photos up to flickr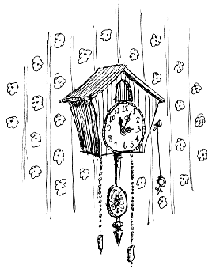 3. Lots of new ideas to try out, all sketched out, but not done
4. Re-organising my blog
(I am hoping to include a new feature on etsy artists , every week:)
5. Revamping my hang tags designs etc
6. Doing up my email invitation list
7. Posting about my travels ; gr... what happened to my travelogue?:)
8. Getting more listings into Style hive; a social network i like
9. Posting more often on Dawanda
10. Finally, having my own website
11. Writing about Customer's feedback etc

Lots of things to write about...but for now, this is a reminder of the things i need to get done:)